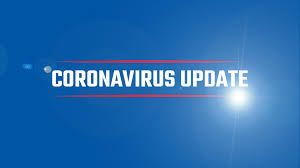 Due to State Mandates, all of our buildings will be closed until further notice. Our staff is working hard to make sure they stay connected during this challenging time and we ready to welcome the kids back when the time comes. All staff are available via email using the contacts on our Administrative Contact Page. 
---
STAY CONNECTED 
Starting March 30th we will be launching daily virtual meetups through our Boys & Girls Clubs of Northwest New Jersey Facebook Page. Meet us there every day at 10:00am and 2:00pm to hang out with your favorite staff and chat, learn and connect.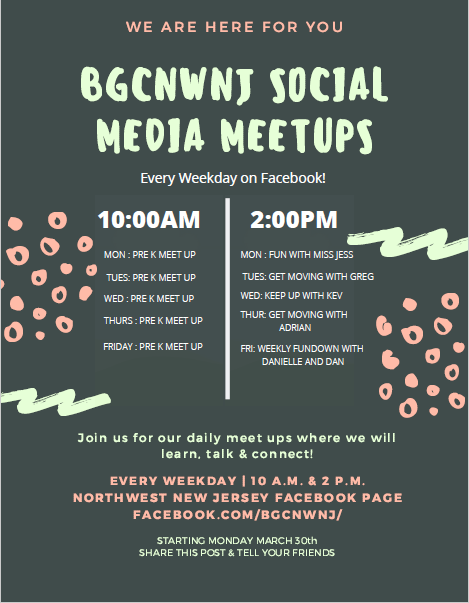 Additional Resources and Information: 
Center for Disease Control: Information and ongoing information about Coronavirus. 
New Jersey Department of Health: Learn more about how New Jersey is being effected by Coronavirus and how you can stay safe.