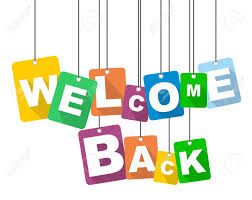 OUR DOORS ARE OPEN! We are very excited to be opening up for those smiling faces once again.  Now more than ever our members need our programs and staff connections to remind them that better things are coming.  We are developing indoor/outdoor activities, crafts, and STEM activities, social recreation, tech time, sports, and more all while adhering to the new social distancing and health guidelines.  We are doing our very best to ensure all program content we offered in the past is included.   Feel free to check out the addendum to our safety policy and procedures to include COVID-19 guidelines on the link below. All staff is available via email using the contacts on our Administrative Contact Page. 
HOLIDAY HAPPENINGS!
Our Pequannock Unit is holding a "Virtual Frosty's Friends" Holiday Gift Drive! We created an Amazon Wish List named "Virtual Frosty's Friends" with items needed for our local families in need. Each item is labeled with the Family ID as well as the age/gender of the child. We also have family gifts listed. We appreciate your giving spirit and thank you for helping us brighten the season for a few of our neighbors.
December Events
Giving Tree! - Breakfast with Santa!
STAY TUNED!
Saftey and Policies
While open, the Club will be implementing several strict COVID 19 policies and procedures to keep students and staff safe.  Some changes based on updated policies:
- Parents will not be allowed to enter the building masked.  Parents will drop-off members curbside and stay in the car with face covering. Staff will sign your child each day. Staff members are required to wear a face-covering throughout the day. No child under the age of two is allowed to wear a face covering. Face coverings for children is mandatory. 
- Daily health screenings of members will be done by parents before drop off. This will include some simple questions, temperature reading, and observation.
- members cleared will sanitize their hands upon entering the building.
- Each member will be escorted with social distancing to their designated space.
- Campers are limited to bring only their lunch box. Nap sheets will be taken home daily to be laundered.
-Ultra Violet Disinfectant Lamps will be used while the building is not in use to kill bacteria and viruses in the air. Learn more: http://uvd.services/
- Each nap mat is labeled and designated to each child.
- Nap mats will be sanitized daily.
- Members and staff will be assigned to a room and remain there, except for scheduled bathroom breaks and outside play. We will have each room set up to include similar daily activities. Supplies are restricted to their group only. We will not be sharing supplies between groups.
- Groups are limited to a 1 to 15 ratio. 
- Bathroom breaks will be scheduled and sanitized after each visit.
- Meals will be scheduled and limited to their designated room. No outside food vendors
or deliveries will be permitted this year. Your child must bring all snacks, drinks and lunch with them each day.
- Each room will be thoroughly sanitized each night. Common areas of the room will be
sanitized throughout the day based on usage and student traffic.
- Members will be brought out to a parent's car when they arrive for pick up. Staff will identify the appropriate persons authorized to pick up and sign off they are cleared. No
parent sign out at this time. Please try to have the same person pick up as much as possible to ease the pickup procedure.
- Member payments can be made over the phone, via email or with communication envelopes available at curbside stations.
All staff is available via email using the contacts on our Administrative Contact Page. 
HOW YOU CAN HELP
NEIGHBORS IN HARDSHIP SCHOLARSHIP FUND
We recognize that many families have experienced devastating losses during the pandemic.
Your gift will allow children of families experiencing financial difficulties due to the Coronavirus pandemic and other hardships to continue to attend BGCNWNJ programs, including our early education and after-school programs, vacation and summer camps, leadership clubs, and sports teams.